We may earn money or products from the companies mentioned in this post.
Looking to get some killer deals to up your blogging game? I've rounded up some of the best Black Friday and Cyber Monday deals that are perfect for bloggers and online entrepreneurs.
First things first, my Pinterest Presence ebook is 50% off!
It's the biggest sale of the year! You get lifetime access so any updates to the book will be automatically sent to you.  No code necessary just click here to get your copy
The links below are affiliate links, meaning I earn a little money when you purchase through me. Don't worry you don't pay any extra though!
OTHER AWESOME DEALS:
ConvertKit: Sign up and get ConvertKit completely for free for 30 days.
That's right. You get your entire first month free, but you have to act fast. If you know about ConvertKit, you know they've never offered a deal like this outside of special events and may not ever offer it again for quite sometime…. truly.
All of the products for sale on Adventures in Blogging are 40% off if purchased individually. Just use the code "bf40"
This is a great way to get some courses to improve your blogging and grow your blog finally. She has courses on blog traffic and blog organization. Get started today!
Maker's Cloths: Get 25% off any purchase no code necessary
I love Melissa Maker and her Clean my Space videos and her incredible Cleaning book (I've learned a ton with this book) she also has her own line of microfiber cloths which are amazing to clean with.
Texture: Save Big on a Digital Magazine subscription!
If you love reading magazines but hate paying so much for them and hate the clutter of old magazines then get yourself a subscription to Texture. It's how I stay up to date on all my favorite magazines.
This 14-day course will help you create a successful evening to set you up for success the next day! Get it for only $10 right now!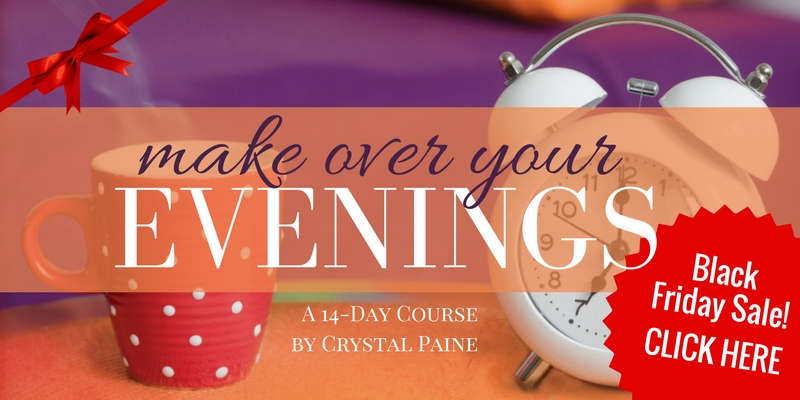 Amazon Firestick with Alexa: Get it for $25 instead of $40 which is 40%
We got our firesticks last Black Friday and they are so easy to use and make it so simple to watch tv with all the different apps we now have. At this price, you can't bet it! My family uses it every day and loves it! I'm going to grab a couple as gifts for Christmas. 
Restore 316 Themes: Get 25% off all of their beautiful themes! Use code: r316cm17
This is where I got my theme. I actually have a couple of themes from here because I like them so much. They are beautiful and easy to use. 
Hope you find some deals that help you up simplify your life and grow your blog! Happy shopping! 
PS: If you haven't yet Sign up for my free 20-day course to help you have less stress, less clutter and less overwhelm We start Tomorrow!