We may earn money or products from the companies mentioned in this post.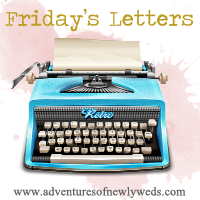 dear school, please don't challenge me too much this semester and let me ease back in a little. 
Dear cat. Please stop eating things you shouldn't. I'm really over cleaning up cat vomit. gross!
Dear anxiety, I know I'm going through a lot of transitions right now but could you please ease up a little. I'm a ball of nerves lately.
please people invited to my daughter's birthday, RSVP I need to have some idea who is coming and hate when no one lets you know.
dear self, get things done this weekend. Lots to get done.