We may earn money or products from the companies mentioned in this post.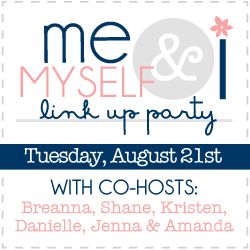 1. What would you attempt to do if you knew you could not fail?
I have a big fear of failure that probably keeps me from trying a lot of things, so there are a lot of ways I could answer this. I'd say go for my master's. I'm still working on my bachelor's. Having my stroke really slowed me down a lot in school. I'm insecure about my brain damage so if I knew I couldn't fail I would go further in school. 
2. If you had only six months left to live, what would you do with that time?
Go travel the world with my husband and daughter. I'd want to make as many memories with her as I could so she would remember as  much about me as possible. I'd also right her letters and make videos for her of me to have as she grew up. 
I'd also want to spend some time with my nieces and nephew. Take them on a Disney cruise so they would have fun memories of their aunt. 
Go to Italy with just my husband for a few days. I've always wanted us to go there together. So I'd make that a trip for just the two of  us
3. If a front page news article was written on you, what would the title be?
I really can not think of an answer for this question. 
4. What is your bigges
t pet peeve?
Bullying. Having a child it is something I really worry about and am concerned with. I'm working on a post about it right now. It's becoming such an epidemic and it doesn't need to be
5. What is your favorite chick flick movie?
I guess my favorite would have to be Steel Magnolias. That movie just gets me every time. I cry even though I know exactly what is going to  happen. Getting older and having my own child just makes it more upsetting.  Such a great movie.