We may earn money or products from the companies mentioned in this post.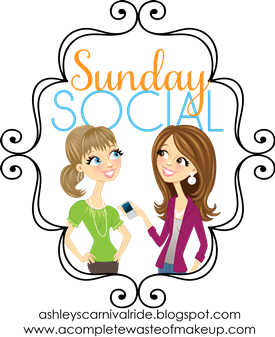 Sunday Social is all about Movies this week. 
1. What is your favorite movie of all time?  Such a hard question. I like so many different movies. I will say Mean girls because it was the first I thought of. 
2. What is your favorite movie quote?
3. What is the best movie to watch for a girls night in? I'm going to go with Pitch Perfect. Love it and it's a good chick flick. 
4. What is the best breakup movie? I have been in a serious relationship since high school. So I don't have much experience with this but I think for me I would want to laugh and remember that men are idiots so I'd probably choose something like 40 year old virgin or Knocked up.
5. Who would you want to play you in a movie about your life? Jennifer Lawerence. 
6. Which movie star's closet would you want to raid? I'm going to say Reese Witherspoon because she keeps it pretty basic and doesn't get real trendy which is what I'm most comfortable with.