We may earn money or products from the companies mentioned in this post.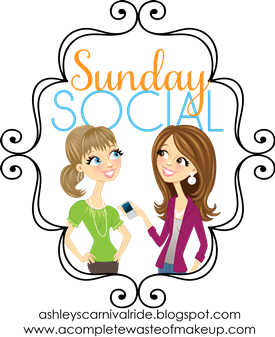 1. How did you come up with your blog name?  
With so much change and upheaval in my life over the past years I was hoping the blog would be a fresh start and after following so many blogs where expensive projects were done that I can't afford I wanted it to be clear that wasn't what my blog was about. 
2. What is your favorite thing about blogging?
Contently learning and there being a never ending amount of information about blogging to learn. 
3. What is one thing you have discovered because of blogging and now can't live without?
the high I get from getting comments about my writing. I never thought people would care about what I write and comments brighten my day. 
5. If one celeb read your blog who would you want it to be?
Honestly any celebrity would be awesome. There are so many celebs I love. I'm kind of a celebrity junkie. I'd say Bethanny Frankel or Jessica Alba because they both run their own businesses and I'd like to connect with them and learn from them.
6. What is something you want people to know about your blog?
That I'm in the process of researching some changes to the blog. I have ideas and I want to do things right so I'm researching and learning what I need to learn to do things right.