We may earn money or products from the companies mentioned in this post.
Last Updated on December 16, 2016 by karissa ancell
Every few months or so I like to share some of the books that I recommend. For this post of 20 books, you should get cozy and read this winter. I included some books that I've recently read, some of the books I'm excited to read next year and a few just awesome books that you should check out to make 2017 a great year. 
This post contains affiliate links. To find out information about my affiliate links please check my disclosures page
I have included links to the books so that it will be easy for you to find them and.  Then I included the Goodreads rating. I keep track of my books on Goodreads and lots of people use the site so this gives you a good idea of how people feel about the book on average. Most books have lots of ratings and it's out of 5 stars. 
Recent Favorites
Here are a few of the books I've read in the last couple months and really enjoyed. I'm only 2 books away from hitting my goal of 52 books in 2016. I know I will read those last two before December 31st. I've read a lot of great books this year and I love being able to share some of them on my blog. 
1 Heartless by Marissa Meyer 
Goodreads rating:4.11/5
2. Scrappy Little Nobody by Anna Kendrick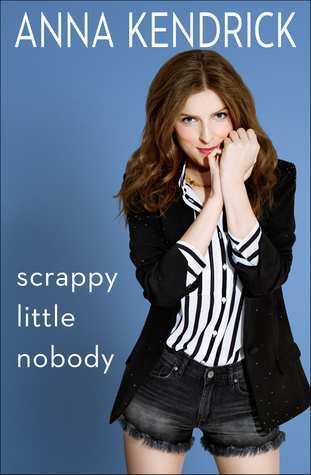 Goodreads rating:4.06/5
3. Present over Perfect by Shauna Niequist  
Goodreads rating:4.11/5
4. Carry on Warrior by Glennon Doyle Melton
Goodreads rating:4.21/5
5. The Selection by Keira Cass 
Goodreads rating:4.16/5
6. The Elite by Keira Cass
Goodreads rating:4.02/5
7. The One by Keira Cass
Goodreads rating:4.22/5
8. The Heir by Keira Cass
Goodreads rating:3.88/5
9. The Crown by Keira Cass
Goodreads rating:3.82/5
10.  Island of Glass by Nora Roberts 
Goodreads rating:4.39/5
11. Talking as Fast as I can by Lauren Grahm ( Just finished this book and it is so fantastic.) 
Goodreads rating:4.18/5
On my to read List
Even though I have read a lot this year there are still so many great books out there to read. I'm constantly adding more to my list. That way I will never run out of books to read. I thought I would share a few of the books that I really want to read soon. 
12. Someday, Someday, Maybe by Lauren Grahm 
Goodreads rating:3.47/5
13. Small Great Things by Jodi Picoult 
Goodreads rating:4.41/5
14. Two by Two by Nicholas Sparks 
Goodreads rating:3.93/5
15. 50 Ways to Yay by Alexi Panos 
Goodreads rating:3.64/5
16.  Love Warrior by Glennon Doyle Melton 
Goodreads rating:4.22/5
Books to help you do your best in 2017
Here are a few books I've read over the years that have taught me something.  I really learned lessons and ways to improve my life from reading them. So if you are looking to improve yourself in 2017 these books are great choices. 
17. You are a Badass by Jen Sincero 
Goodreads rating:4.07/5
18. Lifechanging Magic of Tidying Up by Marie Kondo 
Goodreads rating:3.77/5
19. Eat That Frog by Brian Tracy 
Goodreads rating:3.82/5
20. Girlboss by Sophia Amoruso 
Goodreads rating:3.73/5
Let me know what fantastic books you have read this year. I'd love to add more books to my want to read list.