We may earn money or products from the companies mentioned in this post.
Last Updated on June 28, 2019 by karissa ancell
First I want to say Welcome to my April blog challenge! I'm so excited you are here!
Today is day one and I am going to do this blog challenge everyday. I blog 5+ days a week anyways so I know that I can do it. Plus even though I'm not competitive I do like to challenge myself.
Today's prompt: An intro and tell us something that makes you smile
So for those of you who don't me here is the brief story of me. My name is Karissa I was born and raised in San Diego county and I still live here.  I am the oldest of three daughters.  I met my husband Blake when I was a freshman in high school and we started dating when I was a sophomore. He is two years older than I am. We got married when I was 19 and this summer will be 11 years of marriage. We have an amazing daughter named Bella who is somehow already 8 years old. We hope to have more kids one day soon. Our plans with kids got derailed by me having a stroke five years ago so it's taken a long time to get back on track.
My stroke is actually what got me started in the world of blogging so that was a great outcome from a horrible experience. I try to be positive in my life and especially on my blog. I'm grateful for my life and realize how precious it is and how fast it can be taken. On a daily basis my daughter makes me smile. She is a goofy girl.
 So now I want to get to know you. So write up an intro post and link up. I can't wait to read your posts.  Also please add my button to your post so your readers can come over and join the fun!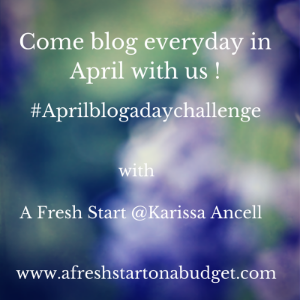 [inlinkz_linkup id=511773 mode=1]