We may earn money or products from the companies mentioned in this post.
Last Updated on September 23, 2016 by karissa ancell
Already we are on Day 18 of the blog challenge. If you haven't linked up any other days you can still link up today. You can join this challenge any time you want. So write a post and link it up. Today's prompt is to share something that  makes you crazy.
I guess there are probably quite a few things that make me crazy.  So I'm trying to think of something that really drives me crazy. I love my daughter so much but the one thing that she does that makes me so crazy is homework time. I hated doing homework when I was growing up so I guess that this is payback for how I treated my parents with homework. Doing her homework with her gives me anxiety. She is so whiny and dramatic when it comes to doing her work and I have to struggle with her through every step of it. The other day I ended up losing it and yelling at her which I felt really bad about and apologized for but after over an hour with a headache and listening to her complain I had lost my mind. I found this e-card and it is so true!
 akes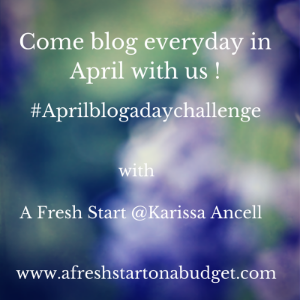 So now it's your turn to share your post, link up everyday in April