We may earn money or products from the companies mentioned in this post.
Last Updated on June 27, 2019 by karissa ancell
 I'm real late getting this post done tonight but I am stubborn and determined not to miss a day of my April blog challenge. Especially not when there are only a few days left. So today's post are a few of my favorite posts I'be written over the years. I tried to include a broad range of the topics I write about.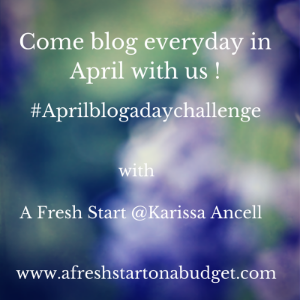 So now it's your turn to share your post, link up everyday in April