We may earn money or products from the companies mentioned in this post.
Last Updated on June 27, 2019 by karissa ancell
Hello Good afternoon and welcome to Day 27 of the
April Blog Challenge
. Today I want to share with you my best and worst traits. Then if your up to the challenge write up a post of your own best and worst traits and link it up.
My best traits. This feels a little braggy but at the same time I think it's good to realize your own good traits once in awhile.
My best ones are that I think that I am a good mother. So far my kid is turning out pretty great and I think I'm a big part of that. I'm also very loyal. Once I trust you and you are important to me I will remain loyal to you. On the negative side though once I'm crossed by you I'm done and you are done to me.
My worst traits would probably be that I am a procrastinator. I also tend to be a bit lazy at times. Which is something I am working on. I also am a bit sensitive and take things too personally.
This is a pretty accurate listing of my traits as a Scorpio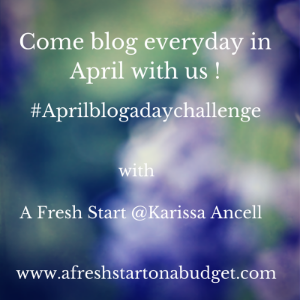 So now it's your turn to share your post, link up everyday in April