We may earn money or products from the companies mentioned in this post.
Last Updated on May 24, 2020 by karissa ancell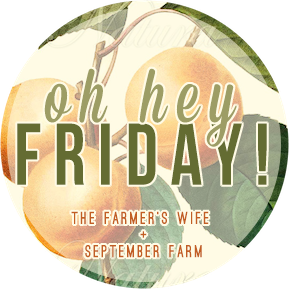 It's Friday and it's officially Fall, though no one apparently told mother nature. Fall weather is not supposed to be hot and in the 90's. I am so excited for the weather to eventually shift and for the cooler weather to arrive.
ONE-
My little girl is becoming not so little. On Thursday she will be turning nine. I remember being nine and now I will have a nine year old. That is so crazy.
She is so grown up and is changing and growing older each and every day. I can't believe that next year she will be ten and this is her last single digit birthday.
Starbucks after dance last weekend
TWO-
I have been on a reading kick lately. I set a goal for 52 books to be read in 2015 and according to Goodreads I am on schedule to hit my goal. My most recent favorite read is Mindy Kailing's newest book Why not Me? (affiliate link)It was a great book, even better than her first book I think. I love Mindy. Her book and her show!
THREE-
I've been in a funk all week and I think that I am finally coming out of it. I suffer from depression and anxiety and 90% of the time I'm in control of it. My medication and my coping techniques work and it's not too big of an issue. The other 10% of the time it sucks and I suffer. I don't want to do anything. I feel unmotivated and moody and tired. I felt like that all week and it was awful.
I really enjoy my blog and growing it into a business but the depression leaves me feeling unmotivated and not creative. So I felt guilty not doing anything. I talked to some other bloggers and everyone said listen to your body and take the time to recharge your mind and body.
FOUR-
I am so excited that it is fall. This is my favorite season. I'm excited for cooler weather but also so much more. I love sweater weather. I love the smell of pumpkins and spice in the air.
Also my birthday is in October so I've always been a fan of Fall.
FIVE-
I'm ready for changes and to enjoy the last few months of the year. We have birthdays, Halloween, family visits, weddings, holidays and more. It's going to be a busy and exciting few months. I can't wait to experience all the joy of the rest of 2015 and share it with all of you.
I also have lots of business goals and plans to get my blog to where I want it to be at the start of 2016. I have big dreams for next year and a lot of that is based on making things happen at the end of this year. So I'm working hard and balancing that with having fun over the next few months.