We may earn money or products from the companies mentioned in this post.
Last Updated on June 27, 2019 by karissa ancell
I think Taylor Swift's new music video is just further proof in the power of women and what a creative and marketing genius  Ms. Swift is. As well as what a powerhouse and force she and other women are in Hollywood. The video featuring her song Bad Blood, written over a feud she is speculated to have had with Katy Perry. Debuted at the Billboard Music Awards On Sunday Night.
One of the genius marketing strategies of Taylor was how much hype she created around this video. She began announcing who would be appearing in her video on May 7th and even allowed each woman to choose her own name in the video with Taylor starring as Catastrophe. Then for two weeks leading up to the video debut she  tweeted clues and photos leading to a fever pitch of excitement for the video. This is genius. Music videos don't draw a lot of attention in today's market but by reaching out and gaining excitement in her 57 million followers she is allowing her videos to gain audience numbers that are not the average or norm for musicians today. She understands the importance of not only building up hype but also in how to use social media to create that hype. It is a lesson to anyone who wants to grow their own business or career.
She also created an action packed and start studded video rivaling the recent blockbuster Age of Ultron. Except that this time it's the women kicking ass and leading the pack. The video stars Taylor's Catastrophe being betrayed and double crossed  by Selena Gomez's Arsyn. Swift is shoved out of a window and after recovering she enlists the help of her badass friends to help her seek her revenge.
Portrayed by many of her real life best friends and some other familiar faces you will see supermodels Karlie Kloss, Gigi Hadid, Martha Hunt, Lily Aldridge and Cara Delevingne. There were singers: Selena Gomez, Hayley Williams and Ellie Goulding. There were actresses: Jessica Alba, Hailee Steinfeld, Zendaya Coleman, Lena Dunham and Serayah McNeill. Cindy Crawford was there for some reason. Plus, Swift's favorite TV stars and cat namesakes, Mariska Hargitay ("Law & Order: SVU") and Ellen Pompeo ("Grey's Anatomy") What's truly great about this group of ladies is that they are all ladies and powerful as well as being of  different ages, different career backgrounds and across racial lines.
Proving that you don't have to be white and a man to be powerful and not someone  to be messed with. Taylor proves she is a powerhouse in Hollywood and not a girl you want to make mad. She has proven she is very tight with her friends and with all of them walking together with a background of fire and explosions it sends a not too subtle message of if you mess with Taylor you mess with all of us. Giving the clear message of not just girl power but also the power of friendship. These girls can handle themselves. You betray one of them you betray them all and they will be coming after you. They don't need boys to handle any Bad Blood they have going on. A truly fine message of girl power and strength.
Image Credit: Taylor Swift/Instagram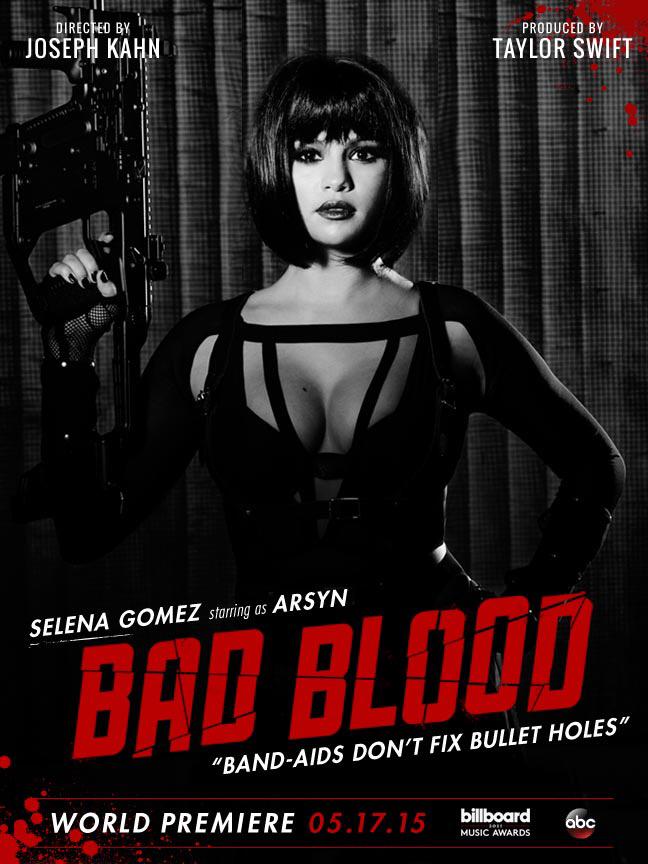 Here is the video and I don't know about you but these are not girls I'd want to mess with or make mad.