Hello my lovely blog readers I hope you are having an awesome Friday and that you have something fun planned for Valentine's Day, whether you are in a relationship or not. Enjoy tomorrow, do something fun for you. So it is another fun Friday post so what is up with me right now, here are five things. If you are looking for some last minute date ideas. I have 50 great ideas here.
ONE
Tomorrow is date day since it's Valentine's we are going out. We aren't fancy date people but some alone time having fun is needed. We are going to see The imitation Game and then go out to eat. It should be fun. Bella is spending the night with my in-laws tonight and then my grandma tomorrow. She's barely going to be home this five day weekend. She's having fun though so that's what matters.
http://youtu.be/S5CjKEFb-sM
TWO
Yesterday I got to go out to lunch with my Nana, it was nice to go out with just her and spend some quality time with  her. I'm aware of how lucky I am to have grandmother's in my life and I know they wont be around forever so I enjoy getting to spend time with them.  I have 3 my mom's mom, my dad's mom and my mom's former stepmother. She never had her own biological children so even though she divorced my mom's father she remained a part of my mom's life and ours.
THREE
I got myself this super cute mug from The Trendy Sparrow Etsy shop. I'm loving it. I also got a birthday present from them for someone so I'm loving their shop right now.  It's not letting me link the website for some reason so here's the address:
https://www.etsy.com/shop/TheTrendySparrow?ref=l2-shopheader-name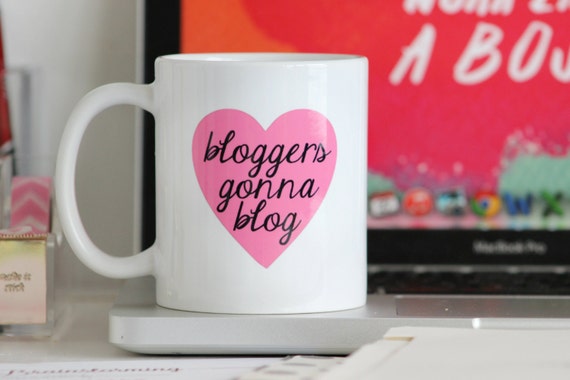 FOUR
A group of awesome bloggers and I are giving away a $1000 Nordstroms Giftcard on Instagram. Come over and try to win it, how great would that be?   http://instagram.com/p/zBbXWFj6-1/?modal=true
FIVE
I still think that celebrating my five year post stroke matters so my 50% off deal is still good. I'd love to have you on my sidebar and a part of giveaways and interviews.  I will keep this deal open till next Friday.
Speaking of giveaways there are two group giveaways going on in theses posts here and here. Good Luck!