We may earn money or products from the companies mentioned in this post.
Last Updated on August 30, 2014 by karissa ancell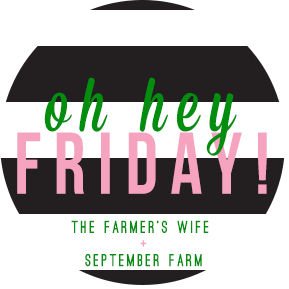 I can't believe it's already Friday! Isabella has been out of town since Saturday and she will be gone another week. She's with her grandparents and having fun but it's so weird not having here home.
For this Hey Friday I'm sharing with you five of my blogging goals.
ONE
to try my hand at making a vlog. I want to do one but putting myself on camera makes me nervous and a little insecure.  If you have made a vlog before do you have any advice?
TWO
I'm really in need of sprucing up my blog. I want to change my header and blog button as well as update my pages. I really want to freshen up my blog and it's a big goal of mine for the upcoming months.
THREE
I have been talking about improving my photography skills for awhile but I haven't actually done it yet. I know that photos are an important part of blogging and I need to really make some improvements in that area.
FOUR
Keep up with my weekly series and expand on them. I have my Social media and Take care of you series
FIVE
I'm going to start really pushing my blog consulting. I feel like now is the time to really take my blog to the next level and make a business plan to be successful at making an income from my blog, which is my ultimate goal.