We may earn money or products from the companies mentioned in this post.
Last Updated on May 24, 2020 by karissa ancell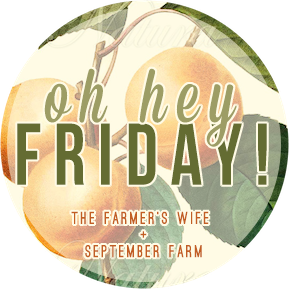 It's Friday again! It's been a long week for me and not all that pleasant of one so I can tell you I am glad that Friday is here and the weekend has almost started. So this week I'm sharing five favorites, favorite memories, favorite things and favorite experiences. This Friday is all about what my favorites are.
ONE
One of my favorite moments as a mom was our first trip to Disneyland as a family when Bella was 3. I went for the first time when I was 3 so I wanted to take my daughter at 3. She use to be afraid of any costume characters so it was hard to get a photo with them. She loved the princesses though because they looked like people just dressed pretty.
We did get a photo with Mickey while she was asleep
TWO
My favorite season is and will always be Fall. I love that it's not as hot as summer or as cold as winter. Also it's my birthday and Bella's Birthday. It's just such a start of a season of Celebration for our family. So I'm super excited that fall is almost here.
THREE
I love animals especially cats and dogs. I love my two dogs and two cats a lot but I really love all pets. I like funny animal pictures like this one a lot!
Here are my babies:
FOUR
My guilty pleasures are Dr. Pepper and Target. I need my caffeine fix and even though I know soda is bad for me I need it every day. I also would shop at Target everyday if I had the money too but unfortunately I do not. I work hard everyday growing my blog so that one day I can
FIVE
My favorite social media channel and where I spend a lot of my time is on Pinterest. I've been working really hard on learning the ins and outs of Pinterest so I can write an upcoming ebook or series to share what I know. To ask me any of your questions about Pinterest check out this post. So ask away so I can know what you want to know.
Visit A Fresh Start 's profile on Pinterest.