We may earn money or products from the companies mentioned in this post.
Last Updated on May 24, 2020 by karissa ancell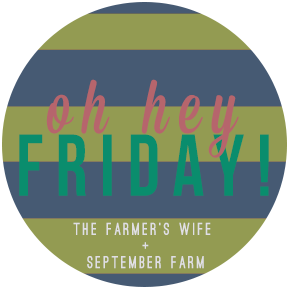 Happy Friday everyone! It's time for the end of the week and the start of the weekend. So here's a bit of Random from me on Friday. I wish it felt more like spring we are in the middle of a heat wave and are burning up in the 90's for a few days. Then we cool back down to the 60's and low 70's. My sinuses are freaking out!
ONE
I am loving Instagram right now and it is my goal to grow this platform and start being more creative with my Instagram. So I'd love for you to come follow me on Instagram and I will follow you back.
My favorite Instagram posts this week
her cute little tongue
TWO
I'm hosting an April Blog challenge and I am excited to do this and I hope many of you will join in and do this with me.
THREE
Easter is coming and Bella has spring break next week. I love the Holiday and having her home a little more. I hope to find some fun things to do has a family during the break. Bella is going to an event with my grandma this weekend so my grandma got her a new dress and shoes for it and they are perfect for an Easter outfit so now I just have to get stuff to fill that basket!
FOUR
I'm Guest Posting over at A Blissful Haven and I would love it if you would go over and check it out. I'm new to guest posting so I'd love some support on that post and I want to be a good guest poster by sending you her way.
FIVE
I'm playing around with some ideas for a blog rebranding. I need to do my about page and I want to change up my header, colors and sidebar. Spring is just the time for a fresh start and growing. I wish I had the money to do a full makeover on the blog but that will have to wait and for now just some sprucing up to make things a little prettier and cleaner for spring
now…if you're feeling crazy and want to get in on my side bar as well as get tons of social media mentions, now's the time! With the April challenge there will be more traffic and more eyeballs on that sidebar! So because I love you all  Any of my ad spaces, which were recently updated to give you more bang for your buck are HALF OFF for Spring break with the code SPRINGFLING! so get in there and let's work together!