We may earn money or products from the companies mentioned in this post.
Last Updated on June 28, 2019 by karissa ancell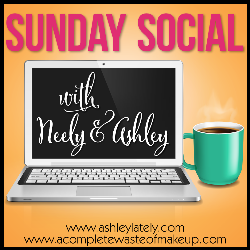 It's the first day of Fall and I love Fall! So here is an all about Fall post.
1. What is your favorite part of Fall?
I love the cooler weather, the colors, the scents of Fall, especially cinnamon. I love being able to wear sweaters and use blankets at home since it wont be a million degrees.
Visiting the pumpkin Patch is something  we always try to do, decorating pumpkins is a Tradition.
2. Do you have anything special planned for Fall?
My daughter's birthday is in October. That is always special to me. Then in October I also turn 30 and we are going to Palm Springs for the week.
3. What is Fall like in your area?
It's pretty mild. Hopefully this year will be cooler than last year. Last year it stayed pretty warm and I'd like it too be cooler this year. I love sweaters and need cold weather.
4. What is your favorite Football team to cheer for(college or professional)?
I have no interest in Football. My husband loves it and wishes I did too but oh well.
5. Do you decorate for Fall? Show us pics!!!
I haven't yet this year, maybe I will today or next week.