We may earn money or products from the companies mentioned in this post.
Last Updated on May 24, 2020 by karissa ancell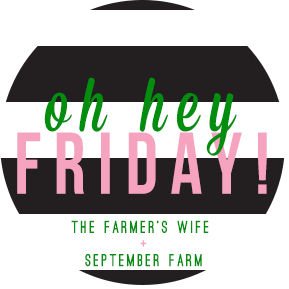 It's almost the weekend! Even though I work from home my husband doesn't so I enjoy the weekend because he gets to be home.
ONE
Last Sunday my grandma took Blake Bella and I out to lunch and then we went to go see Guardians of the Galaxy. It was a great movie. We all had a good time.
TWO
We are almost done with getting ready for back to school. Other than taking her to get her hair cut we have all the clothes, school supplies, and backpack. Her first day isn't till the 25th of this month but it's nice to be set. Also family really helped us out by getting her most of her stuff. They love to spoil her so it was pretty stress free for me. She's so excited for school to start. 2nd grade here she comes!
THREE
I got selected to receive a box from Influenster.com check them out if you aren't familiar with them. You get to get a box of goodies sometimes. This was my box this time. My favorite thing was a lip protectant with sunscreen from Softlips. I have a lip balm addiction so this was perfect for me. The weather has dried my lips out so I'm constantly putting stuff on my lips.
FOUR
One thing that wasn't so fun was that last weekend our A/c unit broke. We have two wall units, one in the master bedroom and one in the family room broke. It's hot here in San Diego so we ordered one right away and it came this week. Luckily we were only without for a few days but about half our house was too hot to even be in and we were stuck in the bedroom most of the time.
FIVE
I am half way through my No spend August Challenge. It is going pretty well and the best thing about it is how much support and encouragement from everyone. I've gotten tons of traffic to this post and am excited to see how much this month saves us.
(post)