We may earn money or products from the companies mentioned in this post.
Last Updated on May 24, 2020 by karissa ancell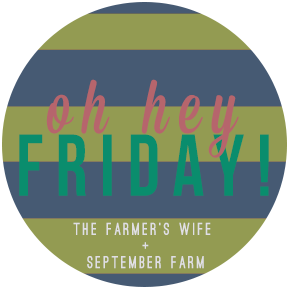 It's Friday and it's the weekend which means there is so much going on and I'm excited for this weekend and here are the reasons why.
One- Tomorrow is a blog conference put on by Bloggy Boot Camp. It's only my second blog conference and I'm excited to go and learn a bunch.
Two- While I'm at the conference Blake and Bella are spending the day together. The conference is only 30 minutes away so they are going to drop me off and then hang out together till Bella's friends roller skating birthday party. Then Blake will come get me and we will go back and pick her up.
Three- Bella has been doing really well in ballet and practicing for her recital. I asked her to take a photo for me and she wanted to pose like this because she is a silly little girl but so cute. Her hair is long enough for a ponytail. She always kept her hair short but she wants it long enough for a bun, so we've been letting it grow.
Four- Our little puppy is getting so big. He weighed 4 pounds when we got him and is now up to ten pounds. He should get to between fifteen and thirty pounds. I just can't believe how fast he is growing up. He's such a little cutie and we all love him.
Five- Speaking of our awesome puppy I am so excited that he and our other dog are getting along so well. They love playing and wrestling and do it everyday. Today I caught them snuggling together and I was so glad that they seem to really be loving each other. Keira is getting older so I really wanted her to have a good relationship with the puppy and get along.