We may earn money or products from the companies mentioned in this post.
Last Updated on May 24, 2020 by karissa ancell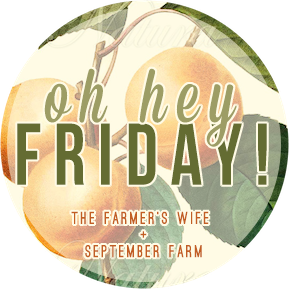 It's Friday! Yes it's the weekend! Hope you all have an awesome weekend!
ONE
So I discovered The Good Wife a few months ago. I got all caught up on Amazon Instant Video through Amazon Prime.  We get all the seasons free with Prime so I got hooked. It was too late to start the new season once I was caught up on seasons 1-5. They just added season six though. So I'm excited.
TWO
I have Dropbox set up on my iPad and computer and my phone so any pictures taken on any device ends up back ion my computer. I don't think Bella knows this so I end up seeing all these really funny pictures she's taken of herself. Like these ones. 

THREE
I shared our budget the other day. Budgeting is really hard and it's no fun at all. That's the truth. I know it is important but I hate it. We like stuff and saying no to things I want is hard.
FOUR
My wedding anniversary is in two weeks. I can't believe we will have been married for 11 years. That is a long time but it doesn't seem like 11 years has gone by.
FIVE
So far this summer has been good for my blog. Usually summers are bad for traffic but so far so good. I also have a lot of great posts and series going on. I think reading a lot is helpful for my blogging. I just finished Little Earthquakes, which was fantastic.