We may earn money or products from the companies mentioned in this post.
Last Updated on May 24, 2020 by karissa ancell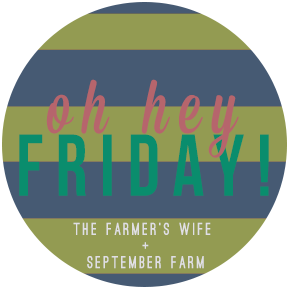 Happy Friday!
So Welcome to Friday's post where I share five things that have been going on or five things I love, it all depends on my mood. So who knows what you are going to get. This week I'm sharing what is going on with us this summer. All our fun summer plans.
ONE
School is out next Friday for my girl, she will be officially done with 2nd grade and on her way to third grade. How did this happen? This year went by so fast. Here she was the first day of school.  I can't believe the whole year has gone by.
TWO
Bella is getting an award Monday at school. She got a letter home saying when it was and that it's either for math, spelling, reading or perfect attendance. I know it's not perfect attendance and am curious to see what it's for. She's so excited, she's invited my parents, my grandparents and us. I guess she feels like she needs a cheering section. Ok baby we will all be there.
She is getting so grown up, here is a flashback to when she was little. At 2 or 3 years old.
THREE
Then the next week she goes on her summer vacation. Every year my husbands mom and step father have her for a couple weeks. It's hard having her gone but Bella has so much fun and loves this trip every summer. Here are a couple photos from last summer. She has a lot of fun so it's worth me missing her for a bit.
FOUR
Bella has a dance recital this summer. She is very excited. She got to pick up her costume yesterday and had to make sure she hung it up just right. Last summer her vacation was at the same time as the recital so she wasn't able to do the summer recital. She does the Nutcracker every year and I'm glad she gets to do the summer one in July.
FIVE
This summer is a short summer. Usually Bella goes back to school at then of August and this year she goes back at the beginning of August. So She's on Vacation the last two weeks of June and then goes back to school a month later. So we are going to try to do a lot in that month. Go to the pool a lot. See some movies. We are really excited to take her to see Inside Out.
So what are your summer plans?