We may earn money or products from the companies mentioned in this post.
Last Updated on May 24, 2020 by karissa ancell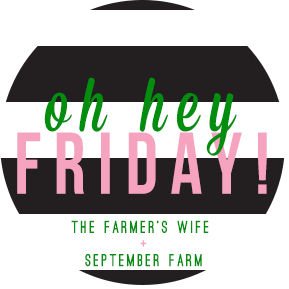 It's Friday! I'm so excited Isabella comes home on Sunday. She's been having a great time with her grandparents, I get daily phone calls and lots of pictures but I'm excited that she's going  to be back home. Then it will be one month till she starts school again so I've got to start thinking about that.
We have been busy this week and here are five things I've been up to.
ONE-
We went and saw a movie at a luxury theater not to far from us. It was our first time there. We saw Sex Tape with Cameron Diaz. It was a really funny movie. The theater was awesome, you sit in recliners, the bring you food. We knew we wanted to go out to dinner so we each just had a dessert. I had a mini chocolate lava cake with a scoop of ice cream, it was so good.
TWO-
We went out to dinner after our movie to Joe's crab shack. We sat at the window looking out at the harbor and it was a lot of fun.  We took a lot of pictures of ourselves which we never do.
THREE-
I spent some time hanging out with these two crazy kids, getting to be silly auntie. I don't want to wait till Christmas to see them again. I miss them and had a lot of fun seeing them.
FOUR-
Us Thursday morning just back from our anniversary breakfast and getting ready to watch a movie. We rented Heaven is for Real. We both enjoyed it. I read the book so I was glad to finally see it
FIVE-
Working on my blog has been a big focus while Bella has been gone,. My husband works nights so I've been all alone. So other than house stuff I've been focused on improving my blog.
I want to work with you!!! *** I am celebrating my wedding anniversary on Thursday and am offering 30% off any ad space with the code love.*** Good through Saturday, don't miss out!