We may earn money or products from the companies mentioned in this post.
Last Updated on May 24, 2020 by karissa ancell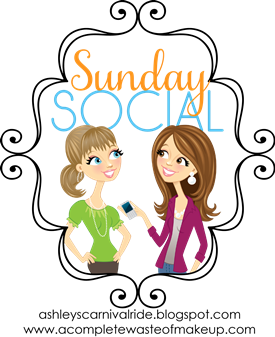 1. What is the first website you log on to each day?
I usually check my email and Facebook on my phone while I'm making up.
2. Give us some funny websites you visit that we need to know about
3. Pinterest or Facebook? Why?
why must I choose one. I love both. Really depends on my mood.
4. Twitter or Instagram? Why?
Twitter. I haven't really got into instagram yet.
5. Favorite youtube video…post it!
6. Biggest online pet peeve?
people who take things too seriously. Just because someone writes something you don't agree with doesn't mean they wrote it to attack your beliefs. 
This week is going to be real low on posts. With me starting school and my daughter starting school we have to get into a routine. Once I get things figured out a little more I will get back to posting. I hope to do some short posts but no big projects.