We may earn money or products from the companies mentioned in this post.
Last Updated on May 24, 2020 by karissa ancell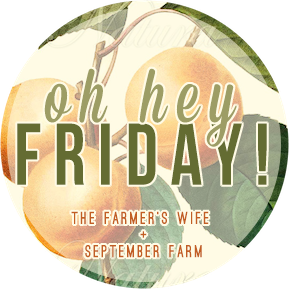 This week has been so long and crazy. I'm just glad it's Friday and the weekend is here. I'm ready for some relaxing with the family for a couple of days.  So I hope you all have had a good week and again I'm linking up with some fun blogs for Friday link ups.
ONE
My Bella came home from her vacation with her grandparents. It feels so good to have my little family all back together. Our house just felt quiet and not as much fun without her there. Her animals missed her a lot too and the puppy has been sleeping and cuddling with her as much as he can since she got home.
TWO 
Yesterday was my husbands 33rd birthday. We went out to lunch with his family and had cake. Unfortunately he had to go to work so lunch was the only celebrating we did on the actual day.
THREE
Tomorrow on the 4th we are going to my grandma's house and we are having pizza and going swimming. We are celebrating the 4th and Blake's birthday again. So we are having dessert there too. Blake loves pizza and it's easy so it's going to just be a fun family celebration.
FOUR
As you know if you've read my blog for awhile I'm a big reader. Things have been crazy lately so I haven't read as much as I want to. I'm still reading though when I can. It helps relax me and I enjoy it. Things will eventually settle down and I will be able to read more.
FIVE
The big stress of this week has been our stupid car. The engine died last week. My dad is a mechanic so he took the car to his shop. They got a new engine for it but I guess there is still something wrong. We are lucky my dad can do most of the work which cuts down the cost. We just haven't had a car for over a week because we only have the one car. It's been stressful all week figuring out rides and getting Blake to work. We are hopefully in the next few days we will get the car back.