We may earn money or products from the companies mentioned in this post.
Last Updated on July 2, 2019 by karissa ancell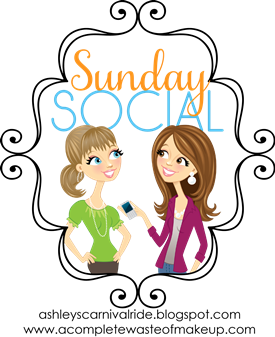 Today I'm linking up with Sunday Social and today's topic is purses.

1. What is your favorite handbag you've ever owned?
I've never really had a purse I've loved I'm not a big purse girl. If I need a purse I just pick out one I like and can afford. 
2. What is your dream handbag you lust over?
I want to find a pink purse I really love

3. What are the daily essentials in your purse or work bag?
wallet, cell phone, headache pills, chapstick
4. What's in your purse (with pictures)?

My wallet with my matching purse behind it

my cellphone

my chapstick and lipstick

my daughter's hairbrush. I like that it's small enough to fit in my purse

snack for my daughter

headache pills a must have

Thisi is everything minus random little toys and trash. My sunglasses and car keys are on the kitchen counter, they are only in my purse when I'm out. I usually have my camera in my purse as well but I've used it this morning.