We may earn money or products from the companies mentioned in this post.
Last Updated on May 24, 2020 by karissa ancell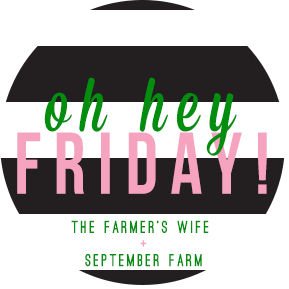 It's Friday and it's been a great week other than the fact that it's been so Hot. It was 95 today and the weekend and next week should be even hotter. So here is my list of five things I'm looking forward to in the Fall and winter.
ONE
obviously cooler temperatures. It doesn't get cold here in San Diego but I'm hoping it's a cooler winter than last year. I want some nice sweater wearing weather. My daughter hopes for snow but the chance of that is about 1% maybe.
TWO
Thanksgiving and all the fall foods. I'm a big fan of cinnamon desserts and apple pie. Turkey and mashed potatoes. I love getting all the family together and having a big old meal together.
(source)
THREE
Going to the pumpkin patch as a family and celebrating Halloween. I don't like to dress up but having a kid makes it a lot more fun.
(source)
FOUR
Fall colors and decorations Burgundy, purple, orange, green and browns. Pumpkins and leaves.
FIVE
I'm so excited for Fall clothes and make up jeans and cardigans, cute nail polish colors. I'm not a fan of shorts and dresses so I love when jeans and sweaters are what the season calls for and cozy pajamas.
(source)